The official seal, not to be confused with the logo symbol graphic element, includes the formal university name and motto, Experientia Docet (Experience Teaches) in Latin. It is limited to official University documents and Commencement-related items.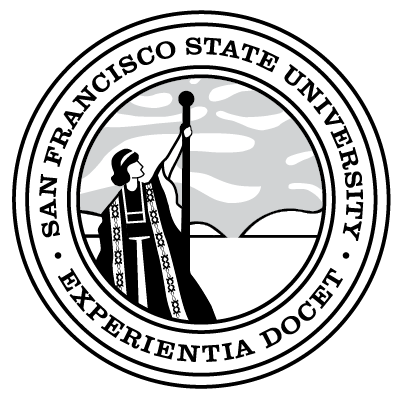 Dos
Use the seal on official university documents such as contracts and deeds
Use the seal on commencement-related items such as academic diplomas and program certificates as well as convocation and diploma covers.
Prior approval must be obtained from Strategic Marketing and Communications to use the seal.
Don'ts
Use the seal with any other graphic element or additional text
Modify the seal in any way, use it as a watermark or superimpose anything on it
The athletics teams' mascot is the Golden Gator and the following marks are used exclusively by the athletics department without exception. These marks should not be confused with the Golden Gator spirit marks which can be used for spirit and recruitment communications.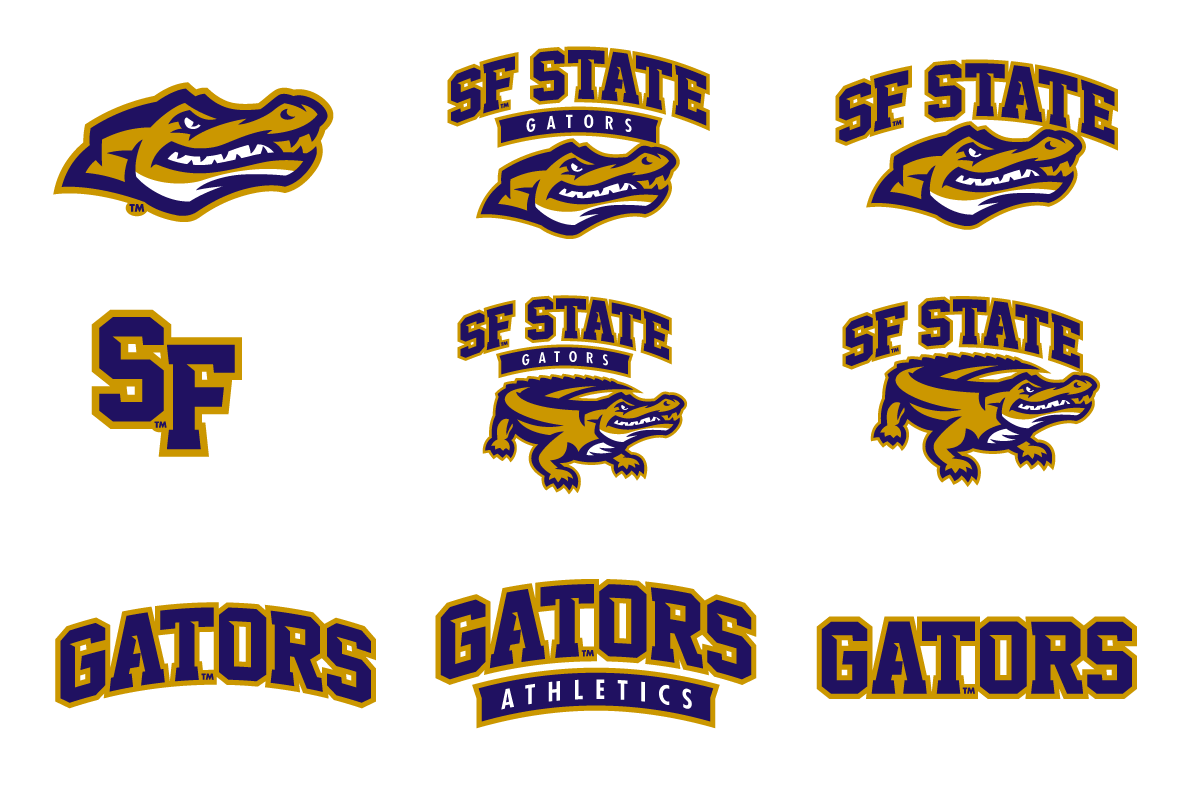 The mascot for San Francisco State University is the Golden Gator, graphically represented by Golden Gator marks unique from the official athletics-only use Golden Gator marks (pg. #). You must obtain permission from Strategic Marketing and Communications to use these marks and its use is limited to spirit communications such as alumni materials, school spirit activities and events and recruiting events. The spirit marks should not be cropped or modified in any way or superimposed with any other graphics or text.

Sport Club Spirit Mark 
The Sport Club mark is exclusively for use by SF State sanctioned sports clubs and no other University unit or student organization is permitted to use this mark. It cannot be modified in any way and appears in one color, either black or SF State purple (Pantone 2755) which distinguishes it from the full-color Gator spirit mark (shown above). 

This graphic element can be used as a profile image on University social media sites, however, no other graphic or text can be superimposed onto the shield. This graphic element does not replace the primary logomark or any of the sub-brand marks and should not be used in print materials unless approved by Strategic Marketing and Communications .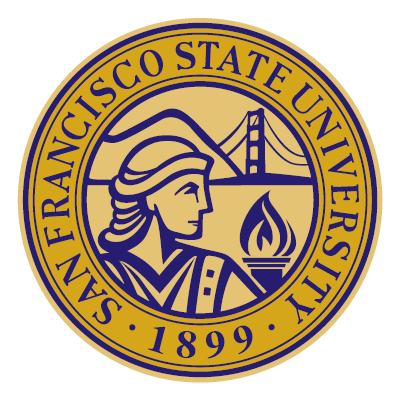 Size Requirements
There are no minimum size requirements, however, the size of the shield should be based on the specifications of the specific social media platform.